Trusted by 500+ customers across 25 nations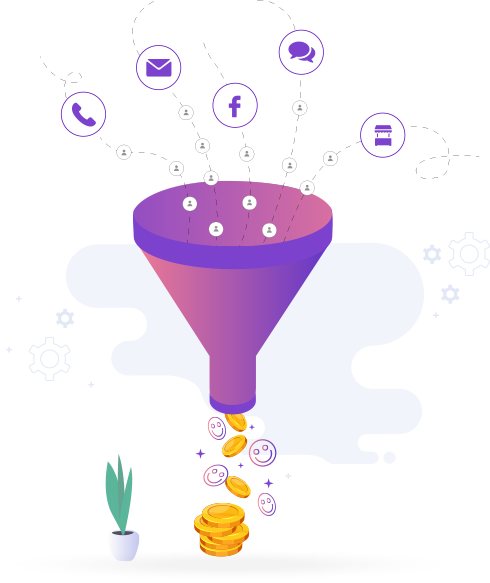 How we can assist your business?
With our superfine and functional CRM, we can help your business grow with the following factors:

Figure out the quality of the leads you receive.
Determine the leads which can move for conversion.
Keep track of your leads and their status anytime.
Analyze the ROI which you have currently.
Follow-up your leads without any complexities.
Close your leads with fewer efforts.
Perform bulk actions in one place.
About Chasm
Chasm is a user-friendly Lead Management Software which can operate the end-to-end lead business operations. This is a fully-efficient software for both customers and leads regardless of any type of business.
Enterprise Lead Management Software
Chasm has in-built functionalities that can instantly convert leads into regular and potential businesses. Be it a lead from any mode, we ensure they have turned into deals that are done with the streamlined followup via alerts. The software also addresses every single challenge in industries with Lead Generation and Business goals.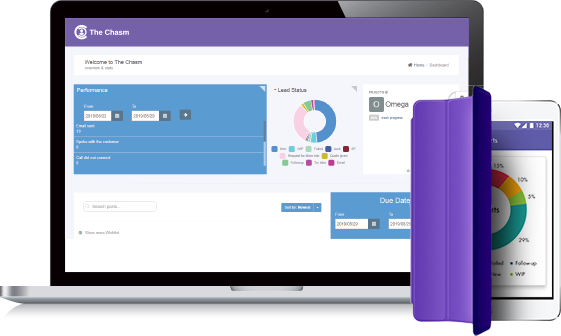 App Features
Chasm is packed with diverse features which makes the businesses keep track of their operations easier. We have integrated the following features into the application to make it work robust and scalable.

Cloud Based
One can access any kind of information regarding the leads, the mode of incoming leads, the follow-up schedule, the current status, and more since they can be entirely deployed to the cloud storage which we have implemented.

Customization
Make customizations of your wish. The team can customize the lead management operations and get to know the preference of the leads. With this, the business team can communicate in a desirable way which can convert leads into deals easily.
Private Space
You don't need to integrate or use multiple tools to perform simple actions that are out of the CRM software. You will have a separate space to work out and save important and quick notes, manage files, and assign tasks, etc

Web Admin Access
The Admin of the platform has the complete responsibility to access the modules in Chasm. They are open to view the leads and figure out whether they can be turned to the next level which is further managed by the Sales team.

Secure
Security is the primary concern. Chasm comes with loaded features that make the software fully secure. All the major data are stored with the required security mechanisms and can be accessed by unlocking them rightly.
Real-Time Notifications
Stop missing out crucial meetings, follow-up schedules, incoming Emails, etc now. We have set up alerts that can notify you prior to the regular timings which can help you in converting a new lead into business effectively.

Track Sales Activities
The integrated feature can track and start managing the valuable leads at the same place. You can get to know various details of the leads and initiate your communication with them to take your business higher rather than spending time figuring out.

Auto Assignment of Leads
The incoming leads can be auto-assigned to the business team experts based on their availability. There is no possibility of missing any cracks with leads and can get started with immediate follow-up action without any further delays.
Additional Features
Chasm specializes with extra packed features such as individual report generation, cross-platform support (both web and Mobile), customized views, etc. Moreover, multiple users can access the platform with full flexibility.
How Does Application Work?
Chasm Software works efficiently for businesses with top-notch pipeline management, error-free lead generation, etc. We have integrated data-driven business-specific features that are applicable for all the industries to generate huge leads and results in, closure.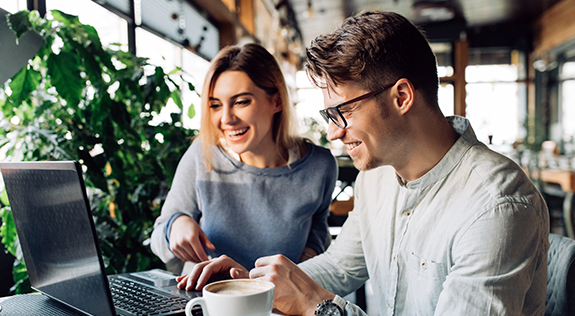 2
Evaluate
The incoming leads are analyzed and evaluated to take it further. This efficient lead management system provides the entire information related to the lead depending on the mode which makes the business team to communicate hassle-free.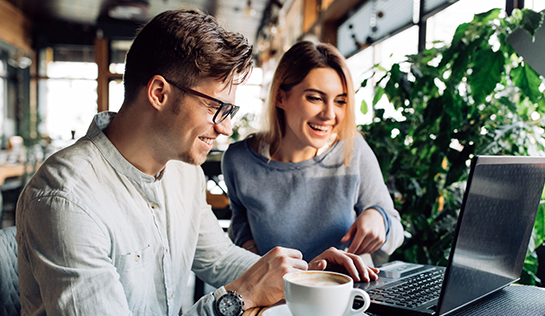 4
Customer
The software also comes with a feature of monetizing and securing the leads for their businesses. With this, customers will have the chance of visiting the websites and enhance the possibility of purchasing them for enterprises.
1
Lead
A business may receive leads through various methods such as Live Chats, Emails, Forms, Social Media, etc. This is tracked in a hassle-free way via this Lead Management Software. It can hence prevent Leads leakage of any modes.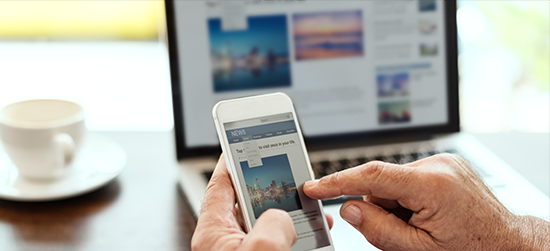 3
Prospect
Leads are sorted out based on the lead scoring strategy which we have implemented. With this, we can figure out the ones which can move towards business conversion. Sales experts can work accordingly to drive them quickly and efficiently.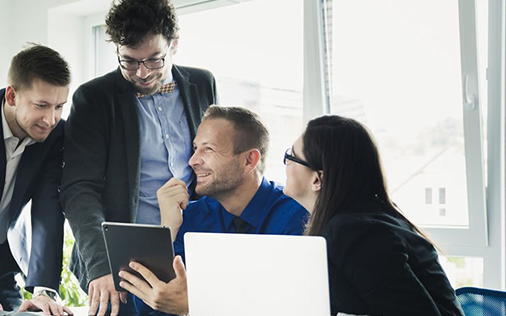 View Application Screens
You are open to leverage the full benefit of revamping the details of the leads, users, anything whenever required. Have a sneak-peek into the application screens of the platform:
What Our Customers Says
The Chasm is a versatile and powerful automated Lead Management Software that can qualify leads and allocate it to the right sales person for achieving higher productivity.
Sign up to kick-start now!
Twofold your Business Conversions & Strengthen ROI